Newey offers growers with an extensive range of wholesale perennial plugs and liners, annual basket and patio plants and trees, soft fruit and specimen shrubs. Combining our expertise in growing and supply chain, whilst working closely with our network partners, our range of products continues to broaden as we react to customer and market demands for a product format that works for you and your business.
Learn more
We supply growers with extensive range of perennial and shrub plugs and liners in a range of sizes to suit your needs.
Offering a wide range of alpines, ferns, grasses and architectural varieties, herbs, shrubs and herbaceous plants, our comprehensive range comes from access to the very best genetics, grown to the highest standards.
We supply cutting raised and seed raised ornamental bedding plants to commercial growers.
We have the products, facilities and expertise to provide you with the very best bedding stock to make your business flourish.
Ornamental Trees, Fruit Trees,
Specimen Shrubs & Soft Fruit
We supply premium quality container grown trees, specimen shrubs and soft fruit.
Our dedicated tree division has developed a reputation for producing exceptional quality trees, specifically selected for the continually changing retail market.
Blueberry Pink lemonade
Producing delicious pink blueberries, the fruits form without the need of a pollination partner, after the bell-shaped, pinkish-white flowers have faded.
Malus x robusta Fruitilicious
A truly outstanding introduction from and unknown source by New Place Nurseries.  This small to medium sized tree has large, single white flowers tinged pink that open in late April or Early May.
Confetti Garden™ Marvelous Pearl
A new Confetti Garden™ Contrast Mix from our partners Dummen Orange, Marvelous Pearl is a trio mix containing the fantastic Miss Marvellous Petunia.  Upright habit.
Geranium Savannah Red
An impressive colour contrasting Geranium from our partner Dummen Orange.  Medium vigour with vibrant flower colours over dark foliage.  A very popular range.
Rudbeckia SmileyZ® Tiger (P)
Tiger ℗ has a compact habit and produces a spectacular display for pots, perfect to brighten up any sunny patio.
Nandina Obsessed (P)
A compact, evergreen shrub with fiery red new growth during spring and summer before maturing to a rich green. Conical white flowers in summer.
Week 30 Plug & Liner Availability List - https://t.co/nKb5Ps8NgO https://t.co/ruRskgBBzb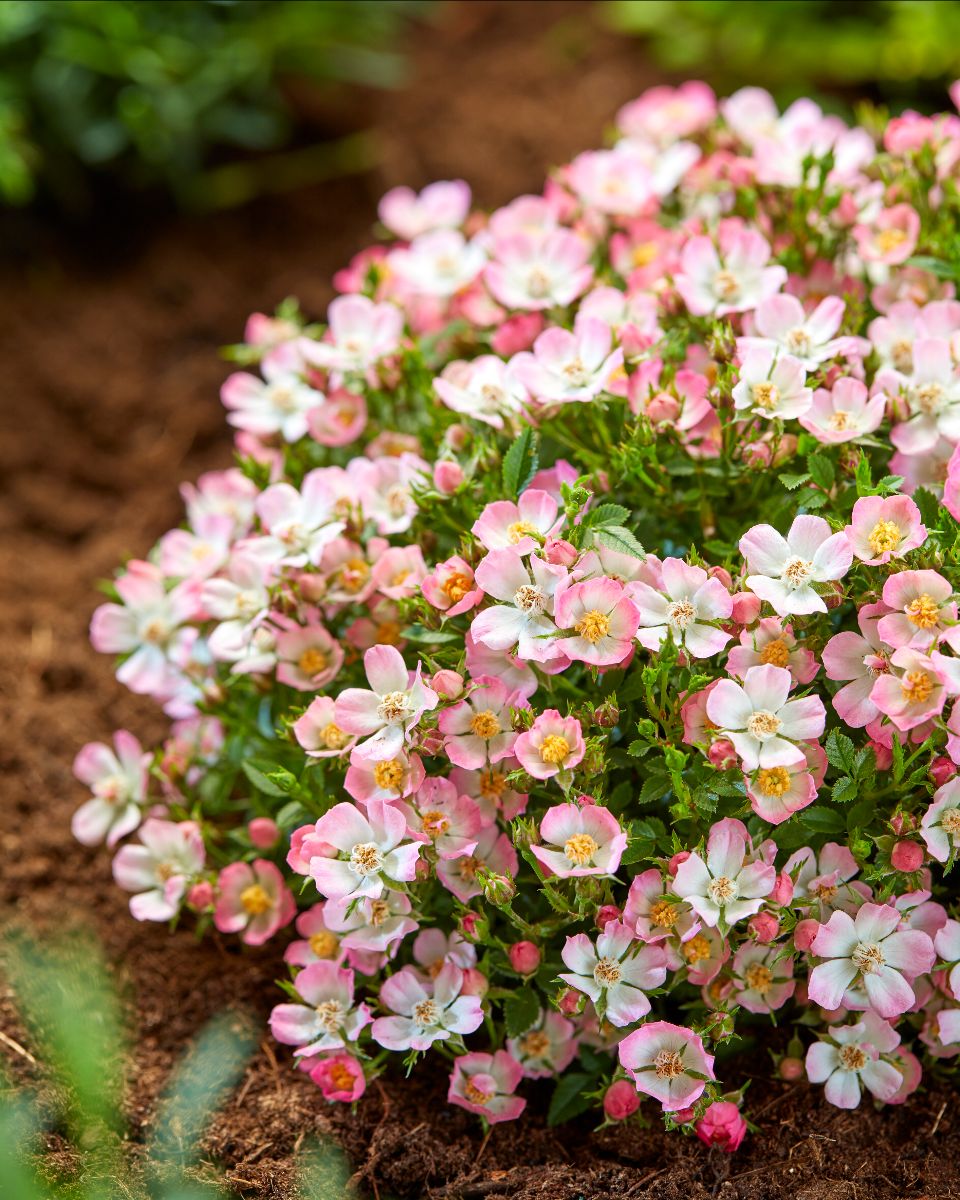 Newey LTD
Pagham Road
Lagness
Chichester
West Sussex
PO20 1LL
Company Number: 02207753
VAT Number: GB 316 5826 94
Newey LTD
Pagham Road
Lagness
Chichester
West Sussex
PO20 1LL
Company Number: 02207753
VAT Number: GB 316 5826 94
01789 459000
sales@newey.com
01789 459000
sales@newey.com
T&C's